Bathroom cleaner Eco-Xtabs™ 6 pieces
Bathroom cleaner Eco-Xtabs™ 6 pieces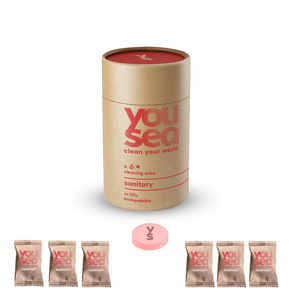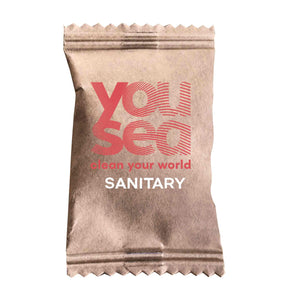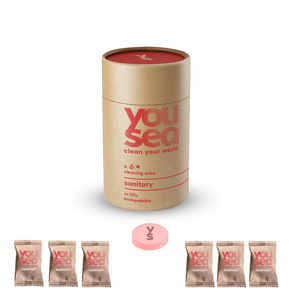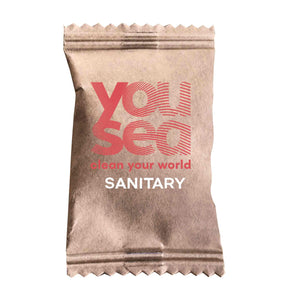 Bathroom cleaner Eco-Xtabs™ 6 pieces
Sanitary cleaner
Mild, ecological cleaner for daily cleaning of the entire bathroom
Effortlessly removes water stains, soap scum and lime soap and prevents limescale deposits.
Dries streak-free and gives your
toilet
sink
tiling
chrome
taps
whirlpool
a radiant shine and fresh scent. The product is biodegradable.
Instructions: Add 1 Eco-Xtab™ to 500 or 750 ml of warm tap water, shake well, the Eco-Xtab™ dissolves completely and the product is ready for use.

Packing:
Packaging of the tabs is cardboard, so can be disposed of with the waste paper after use
Warning: Keep out of reach of children

Ingredients (GHS element)
Anionic surfactant 5 - 15%
Nonionic surfactant <5%
Perfume linalool, citronellol> 5%
Bathroom clean
Removes all lime from the shower cell, so that's great!
WINE
Smells fine, mild, and cleans well
Clean bathroom
My bathroom really couldn't be cleaned, but with Yousea it was.
Reducing plastic is a good thing.
I would try some other products.
Good luck with everything.
Schools are happy with YouSea
I have a cleaning company and clean the toilets there with YouSea, and because I no longer use plastic bottles they are proud of me.......thanks YouSea!
fine
No more plastic bottles with cleaning stuff but tabs from YouSea I'm really happy with that